5 tags
6 tags
7 tags
5 tags
This Is What It's Like to Be My Friend
This exchange took place last night over a series of text messages: Me: Have you seen A Walk to Remember? Friend: Bits and pieces Me: I can't even breathe Friend: Aw, honey Me: He said he was sorry that she never got her miracle, but she did, it was him Friend: Oh, Emily Me: I literally almost vomited Friend: Emily. Calm down, girl. Shoo. Me: Mandy Moore had leukemia. And...
3 tags
Dear Society
Oh, hey! Can we talk about something? Can we just rap for a minute? I'll be cool this time, promise! Can you just go eat a bag of assholes? No, wait, come back! Come back! I'm sorry, that was out of line. You might not even be hungry right now, and I don't want you to get a tummy ache! So please accept my apology. And munch on a bag of assholes at your leisure. ...
Anonymous asked: I asked this on evil beet but I forgot the post and I was never able to find it again to see if you answered. Anyway, my question: what dating site did you meet your fiance on?
7 tags
Dear Self from One Year Ago
Hey, you crazy bitch! What's happenin'? Oh, you're sleeping all day and crying into your pillow all night? That's cool. No, I know you're working, and I know you do things sometimes like watch Golden Girls marathons and go out for sushi. But, girl, all these things that you're upset about now? It's nothing, sister, I promise. You're going to...
3 tags
Dear Dog
I love you!  I love the way you can just lay at my feet for hours and hours while I blog and play Neopets and buy makeup online, and I love the way you always bark at the door relentlessly when I come home.  I know it's probably because you're morbidly obese and you're pretty much completely blind, but it means a lot to me all the same. Never change!
6 tags
Dear Super Hot Guy with the Hillybilly Voice and...
I know we haven't spoken in a while.  I know we only ever spoke at all because we had that one class together and we were in the same group.  I know that you have no idea who I am, and that my Facebook friend requests were made in vain.  Despite all of this knowledge, I feel like we could really have something special. Here's what I'm proposing: a three-way relationship.  Well,...
3 tags
Dear Girl from The Movie Theatre
I feel for you.  I really, really do, and before anything else, I want you to understand that.  But that being said, as I emptied my nervous bladder full of Cherry Coke, the last thing I expected to hear was that your pregnancy test was positive. You weren't even gossiping with your friends about your pregnancy, no - I know this because the way I found out, along with all your friends and...
5 tags
Dear Guy I Almost Watched Get Run Over By A Train...
First of all, I don't like you.  I just want to make that perfectly clear.  I don't care for your kind of shenanigans and I didn't care to be a part of them. I didn't even care to be at your party in the first place.  When I found out that the location of said party had moved from a house to a little place under a bridge by the railroad tracks, I did not jump for joy -...
3 tags
Dear 13-Year-Old Girl From Teen Book Club With A...
I never wanted to be your friend.  There, I said it.  I don't feel like I should have been obligated to be your friend just because your parents got divorced and you didn't handle it well.  You should have been more like your older brother who was also in Teen Book Club and dyed a red streak in your hair and gotten into skateboarding.  But no.  Instead, you got some shady back alley...
3 tags
I Realized This Way Too Late
Prayerdesign.  I use this for everything.  It's my AIM screen name, my Twitter screen name, and an email address that I use when I want to register for wedding sites to see the dresses and pretend I'm getting married to Eric from The Little Mermaid after he realizes that Ariel is not the girl for him because seriously, do you want to be with a girl who makes deals with terrifying...
1 tag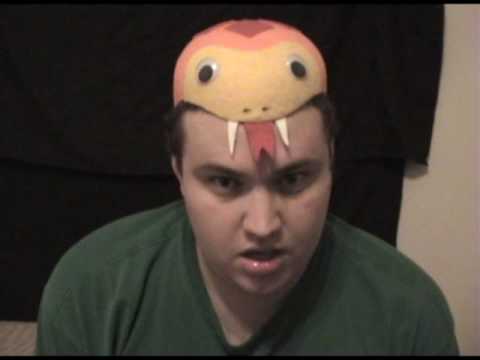 "Seriously, you guys, where's my fucking unicorn? I told you, I'm..."
– Jesus after five glasses of wine at the Christmas party
2 tags
The Top Five Songs I Sing That Make Me Hate Myself
And keep in mind that I sing a lot of songs.  Like, a severe amount.  If the number of songs I sing a day was the number of fingers you had, you'd be like some incredible mutant who was really popular with the ladies (RE: fingerbanging). While some of these songs are original and potentially groundbreaking and some are well-loved classics, some are worthless and make me want to hit myself,...
4 tags
Dear Super Hot Homeless Guy I Saw On The Street...
I miss you so, so much.  My soul aches when I think of what could have been.  Had I taken the time to speak to you instead of staring at you in awe, mesmerized by your incomparable beauty, I could have offered you a bath.  Perhaps we could have gone into the magic shop and asked the super hot guy who works there if we could use his bathroom for a moment with pure altruistic intentions, and while I...
1 tag
1 tag
I Have a New Five Year Plan
I graduated college back in May, and I have a job and everything, but I've sort of been floundering.  To get my life in check and to provide a direction for myself, I've developed a five year plan. Step One:  Get another job.  Save as much money as possible. Step Two:  Find some sort of organization to join (Peace Corps?) so that the government will cancel your student loans.  This...
2 tags
Feelings and Shit
I like to personify my emotions.  Like my angst is this lady in her late twenties who is clutching a little too hard at her teenage years, which were spent being a totally misunderstood non-conformist, and she hangs out in my head with her legs crossed really tight like only super skinny women can do, and she just shakes her head and smokes her cigarette and pushes up her oversized Buddy Holly...
1 tag
Dear Self
Emily,  Stop it.  Stop.  The world doesn't hate you, it's just your uterus.  You don't need to cry because that cashier wasn't as polite as she could have been.  It's not a sign that you need to stop living.  Your parents don't wish you were never born.  That episode of Buffy wasn't really the most touching piece of art you've ever seen. Your uterus...
1 tag
2 tags
Jobs I Wish Were Real So I Could Have Them
- Girl Who Studies Serial Killers (not in a creepy way or an overly-psychological way, just in an "I'm just going to hang out and read about all these crazy dudes than talk about it really informally and maybe toss in a few too many inappropriate jokes" way)  - Professional Onion Peeler (I would get paid obscene amounts to peel onions manually at my own pace) - Rain Feeler (I...
1 tag
Book Chat With Emily
I would like to share an excerpt from Child of Darkness by V.C. Andrews.  This particular passage is from a conversation Celeste, the 17-year-old protagonist, has with her caregiver, Ami, who is her her mid to late 20's. "He'll drop you like stale fruit, because that's what you'll be in his mind." "Why?" I asked.  Was she right?  Was she as wise...
2 tags
Memz
I just remembered this one time in middle school when I had to pair up with this total douchebag in science class to see what our genetics together would look like on a baby.  I think he made some remark about our baby having black people lips or something, and I told him to stop or I'd stab him with my pencil.  He didn't stop, so I stabbed him with my pencil.  When he cried to the...
1 tag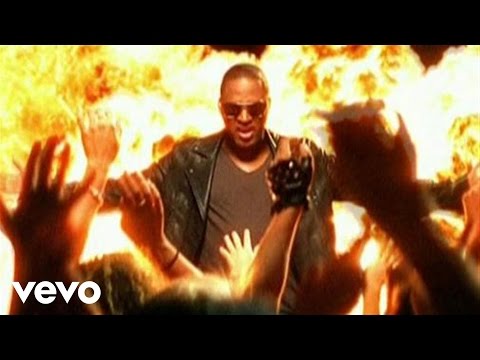 Thought Progression
-I wish real life was like playing the Sims.  I'd have cheats to get money, I could make awesome people to hang out with, and I could control aging and basic life needs. -Playing real life like the Sims is just pretty much playing God. -I would be the most selfish, well-dressed God ever.
3 tags
3 tags
1 tag
So I Totally Got Burned Yesterday
Literally.  I mean, I'm sure I got some really good insults too, but that's not what this is about.   While cooking a delicious meal, I splashed hot oil on my arm.  And I paused and looked at it because I couldn't feel the heat, just the wetness, and then I went on cooking for a few minutes.  Then came the realization that just letting some boiling oil settle into my arm...
3 tags
Lessons Learned from the Mountain
After roughly 14 hours on Grandfather Mountain, I took away a good few bits of wisdom. Jello shots will always make you new friends.  I found that the way to make the most new friends courtesy of jello shots is to drink said shots alone by a trash can while wearing a faerie costume so that people think you're a weird, lonely alcoholic (shoutout to my girl Brooke!) Girls named Emily usually...
4 tags
Adventures in Makeup!
So today I decided to do some experimentations in the form of my face.  And I want to record those experiments so that I can always remember how dumb/awesome I am sometimes. After searching through my makeup supply, I realized that I had much more theatrical makeup than I thought I did.  I even found some Clown White, and you better believe if I had known I had that I would have been having fun...
2 tags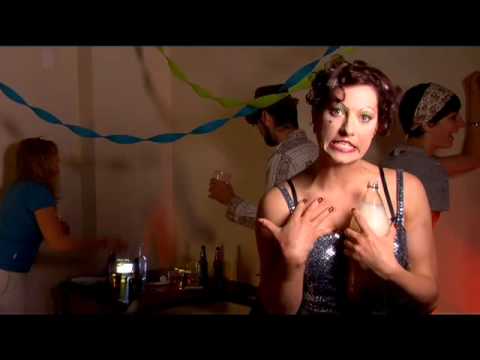 2 tags
1 tag
This Is Real Life
Sometimes I like to pretend that I only have partial control over my legs.  The person who has most of the control is not a person at all, but a malevolent robot. He doesn't want me to get hurt, he just wants to laugh.  Of course, seeing as how I have that little bit of control, sometimes there's a conflict.  That's when I end up, say, sliding down a hill on my knees while...
1 tag
2 tags
Good Day
Mountain Dew makes me think of college.  Skirts with sequins and glittery leggings make me think of too much time wasted caring about what other people think of me.  Accessories with music notes make me think of alternate universes.   I'm really happy that everything always reminds me of something else.
3 tags
Tips For Guys at Bars
Guy in Kilt:  What are you doing standing there without a man? Me:  I'm just kind of standing here. Guy in Kilt:  Well, you're doing a really good job at it. Tip:  If you're trying to pick up a girl, compliment something other than a basic function she learned when she was a small child.
2 tags
"This song is for your hot sister. It's about whiskey and murder."
– Cutthroat Shamrock
4 tags
3 tags
Dear Self
Ok, here is a list of things that you need to remember.  Don't fuck these things up, all right? You just inadvertently bought the most 80's-tastic, early Madonna-esque outfit ever.  If you let those glittery leggings go to waste, no one will ever forgive you Next week is a week of jello shots and sewing.  Maybe try alternating between getting wasted and completing segments:  cut out...